26.09.2016 The "EMICODE" identifies low-emission products. It has been used for several years in the DGNB system as proof of achievement of quality level 4 for certain products. The new LEED v4 system now accepts EMICODE under certain conditions as evidence in the certification system.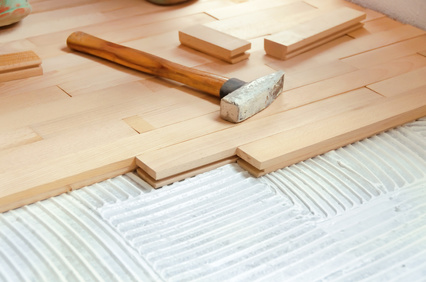 Image: © Stanisic Vladimir – Fotolia.com
EMICODE as a label for low-emission products
The ecolabel "EMICODE" identifies low-emission products and is issued by the Association for the Control of Emissions in Products for Flooring Installation, Adhesives and Building Materials e.V. (GEV). The following construction materials are examined:
Liquid and mineral products
Paste-like products and those with a high proportion of organic binder
End-products that undergo no chemical reaction or physical drying
Sealants, insulation,sealing tape
Surface treatment products for parquet flooring
There are three different classifications: The EMICODE "EC 2" indicates low-emission products and thus has the lowest requirements for compliance with the emission limit values. The EMICODE "EC1" indicates very low-emission products. Additionally, there is the identifier "EC 1 Plus," which has the strictest limit, making it the highest level identifier.
EMICODE as evidence in DGNB and LEED system
DGNB Criterion ENV 1.2 "Risks to the Local Environment" requires the EMICODE for achieving the highest level of quality for installation materials and auxiliary materials for coating surfaces, as well as for sealants and adhesives (depending on the application).
With the introduction of the new LEED v4 system, the EMICODE is now valid as proof. In Credit IEQ Low-Emitting Materials, the EMICODE is valid as proof of the general emission measurement when additionally supported by the formaldehyde content prescribed by LEED.
We are happy to assist you and help you classify your products according to DGNB and LEED criteria. >> Contact