Dipl.-Ing. Thomas Hoinka, LEED® AP, BREEAM Assessor, DGNB Auditor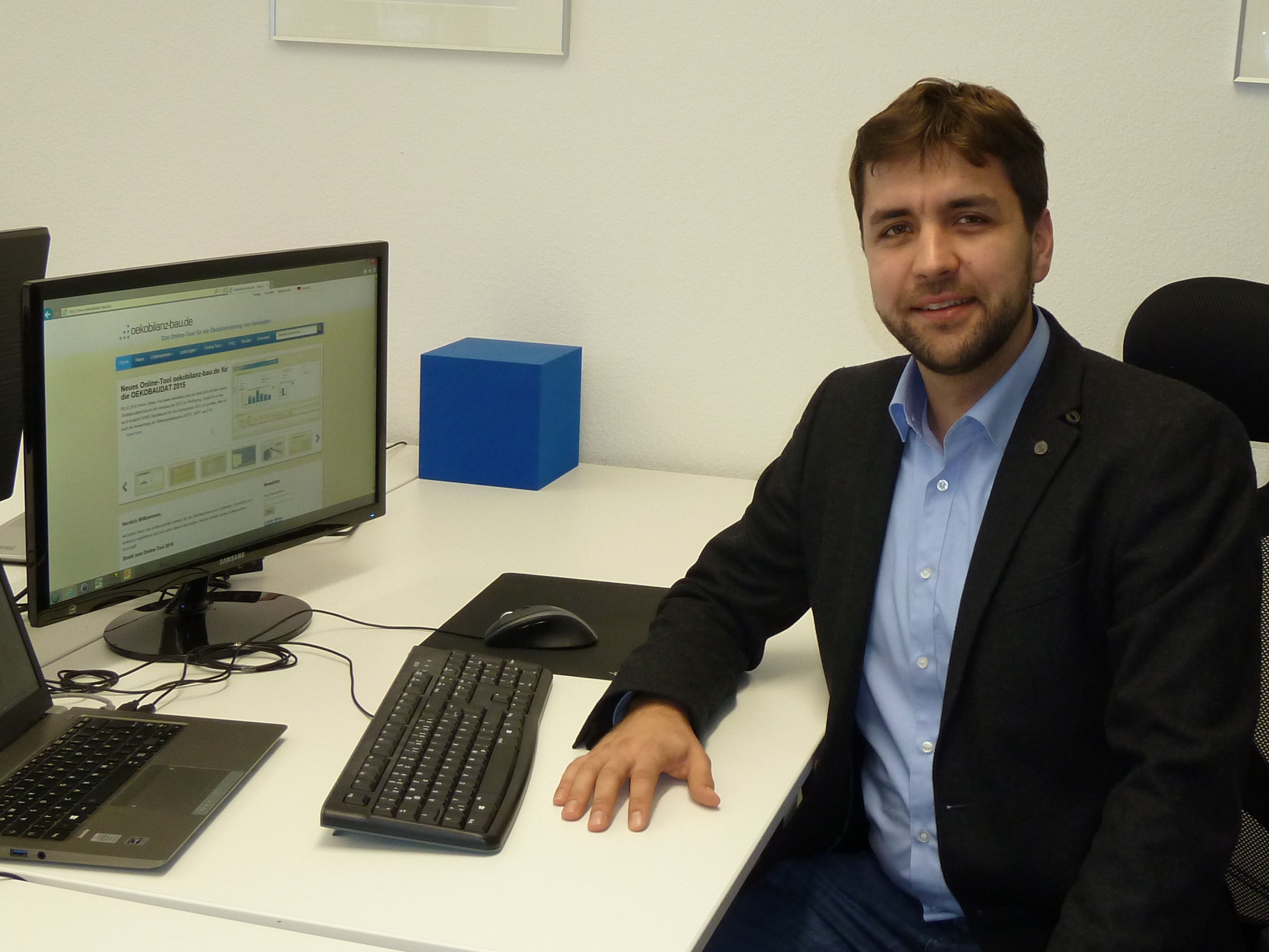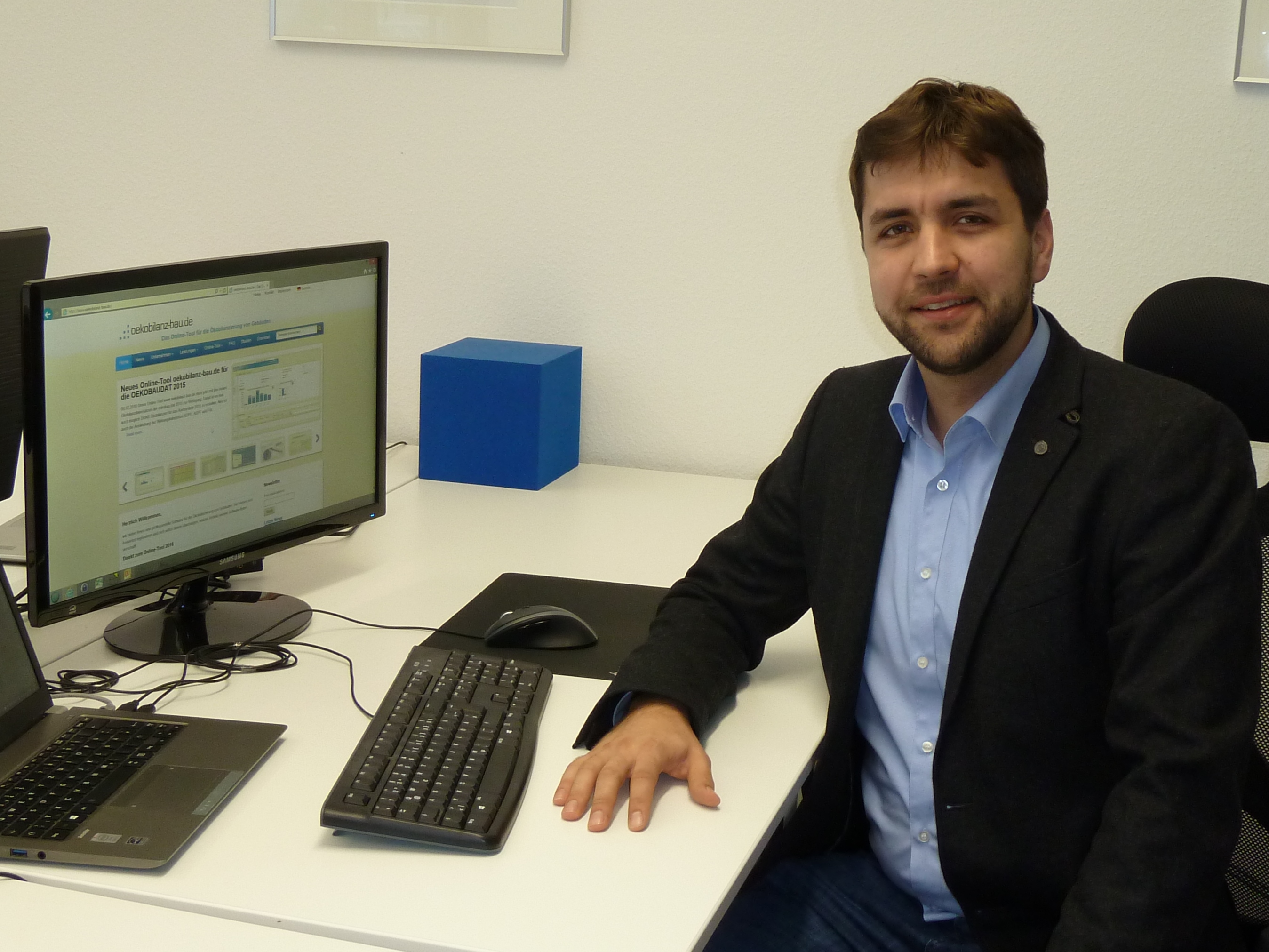 Thomas Hoinka studied civil engineering at the University of Stuttgart with the focus on building physics/materials, structural engineering and design engineering. During his course of study he was supported by the scholarship from the German National Academic Foundation. In 2005/2006 he spent one academic year at the University of Calgary, Canada. In 2007 he wrote his diploma thesis on life-cycle assessments.
From 2007 to 2010 Thomas Hoinka worked for Drees & Sommer in the department or Energy and Green Building Design, where he carried out green building certifications in terms of LEED, DGNB and BREEAM. Furthermore he carries out life cycle assessments and energy/thermal comfort analysis with simulation software.
In 2010 he founded the HOINKA GmbH. Here he offers services within his scope. His ambition is to develop and assess holistic and sustainable building concepts.
Competences:
Green Building Certification (DGNB, LEED, BREEAM)
Thermal Simulations
Life-Cycle-Assessments (LCA)
Building Ecology Consulting
Extract of Projects:
Deutsche Bank Greentowers, Frankfurt (LEED, DGNB, LCA) (Dress & Sommer)
Kita Beiersdorf (DGNB Gold Certification)
Upper Eastside Berlin (BREEAM Certification)
References:
[1] Hoinka, Thomas: Transparenz für Bauprodukte im LEED- und DGNB-System – Herausforderung für Produkthersteller, Baufirmen und Planer
[2] Bauer, M.; Mösle, P.; Hoinka, T.: Green Building Label – Die wichtigsten Zertifizierungen auf dem Prüfstand. In: Green Building – Nachhaltig planen, bauen und betreiben, 01. Fachverlag Schiele & Schön GmbH, Berlin (2009)
[3] Bauer, M.; Mösle, P.; Hoinka, T.: Green Building Zertifikate auf dem Prufstand. In: Energieeffizienz in Gebäuden Jahrbuch 2009. VME – Verlag und Medienservice Energie, Jürgen Pöschk (Hrsg.), (2009)
M.Eng. Ramona Eisensteger, DGNB RP, Energy Consultant (BAFA)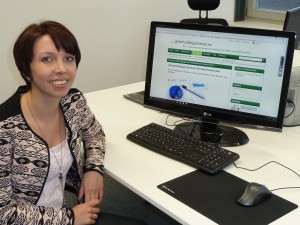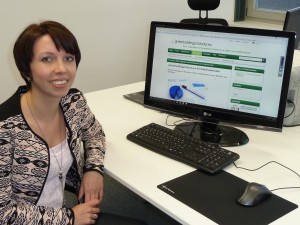 Ramona Eisensteger studied at the University of Augsburg "Energy Efficient Design". As part of the research group "BioBoard" she wrote her master thesis on the theme "Life cycle analysis of a composite material made from bacterial cellulose". Her additional qualifications are energy consultant (BAFA) and DGNB Registered Professional (RP).
During her internship at HENN Architekten in Munich, the main task was in the range of sustainability certification by DGNB. Important criteria were the development and creation of the ecological balance, as well as the life cycle cost, which found application specifically for the technology center of Wittenstein AG.
Since October 2015 she has been working at HOINKA GmbH in the area of building ecology, life cycle assessment and the Green Building Certification Systems.
Competences:
Building Ecology (www.green building products.eu)
Life Cycle Assessment (LCA) (www.oekobilanz-bau.de)
Green Building Certification (DGNB, LEED, BREEAM)
Energy Efficience
Dipl.-Inf. Harald Franndorfer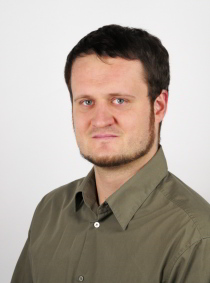 Harald Franndorfer studied computer science at the University of Stuttgart. In 2006 he wrote his diploma thesis about Workflow Management at IBM.
Since he has his own business in 2006 he was project leader in several projects at Hewlett Packard, last Point, Novadex, and more. His competence is to consult and realize internet- and network-based software solutions with the goal, to optimize processes and simplify complex issues for the clients.
As a partner of greenbuildingproducts.eu he developed a database system for the services offered by greenbuilingproducts.eu. The direct connection to the database- und content management system offers a high flexibility and scalability of the database services. So we can adapt the database system fast and easily according to the requirements of our clients.
Competences:
Optimze processes in the information technologies of companies (CRM/CMS-Systeme, web-based database systems, product management, warehouse management, purchase/sales-management)
Databases
Server administraion
Computer languages:
Perl
PHP
Java/Javascript/J2EE
(X)HTML
C++
Objective C
Administration of operating systems:
Windows
OSX
Linux
Solaris
HPUX
AIX
Databases:
Others:
WordPress
AJAX
CSS
XML
SEO
Dipl.-Ing. Matthias Hoinka, Manager, Trainer, Consultant and Coach for Lean- and Change Management, Advisor and Consultant for Startups and Innovation projects
Matthias Hoinka studied mechanical engineering at the University of Stuttgart. In 2005 he wrote his diploma thesis about scalability of factories at the Fraunhofer Institut für industrielle Fertigung und Fabrikbetrieb. Afterwards he joined an international trainee program for future managers within Daimler AG. After 2 years working in the field of production planning he attended a one year training program to become a Lean-Expert for the Mercedes-Benz-Production- and Truck Operating System. In addition he also successfully passed training in systemic consultancy to become a Lean-Expert-Trainer to train and develop future Lean Experts.
Subsequently changing company and job he joined Airbus Operations GmbH as a trainer at Lean & Quality Academy Germany and got tasked with leading and transforming it into Airbus Operating System Academy. Later on he and his transnational team were responsible for developing and deploying the Airbus Operating System in the areas of production, engineering, quality and program management for all aircraft programs worldwide. Currently he is dealing with strategy and development for the Hamburg site.
Since 2010 he also is active as a consultant for StartUps and Innovation projects providing methodical guidance and support as organisational consultant.