03.08.2016 In the new "Pilot Alternative Compliance Path – Legal Wood" for the LEED system, other wood certificates can now also be used to achieve points, such as PEFC, SFI, ATFS and CSA. After the test phase, the USGBC will determine whether this alternative verification will be integrated into the LEED system in the future.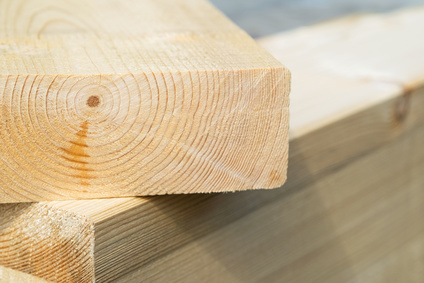 Bild: © Gundolf Renze – Fotolia.com
Pilot Credit/Pilot alternative compliance path (ACP)
A "Pilot Credit / Pilot Alternative Compliance Path" (ACP) is a test option for an alternative verification to an existing LEED Credit or a verification option.
Usually "Pilot Credits / Pilot ACP" are tested for one year. Thereafter, based on the feedback, the USGBC decides whether additional feedback is necessary for this method of verification in order to further develop the Pilot Credit / Pilot ACP or integrate it as an innovation point or even as a full credit in the LEED system.
In order to pursue the point in the certification project, a registry of Pilot Credits / Pilot ACP is necessary.
Requirements for Pilot ACP – "Legal Wood"
Wood products, which are defined as a certified raw material source according to ASTM D7612-10, will be evaluated based on the cost up to 100 percent.
For this, the following requirements must be met:
100 percent of the wood components are known to originate from legal forestry according to ASTM D7612-10. The construction, floor coverings, doors and surfaces at a minimum must be examined.
In addition, 70 percent (based on cost) of wood-based materials used must be sourced responsibly, in accordance with ASTM 7612-10.
The certificates are valid only with a Chain of Custody (CoC) number.
According to ASTM Standard D7612-10, the following certificates meet various requirements: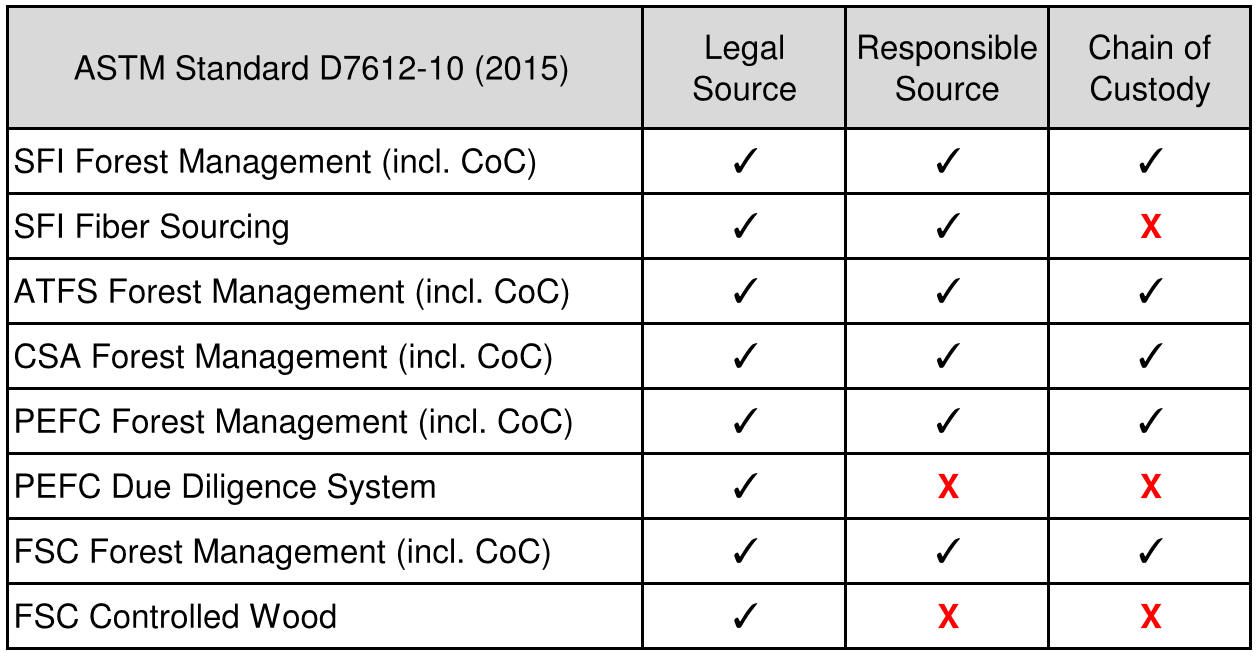 Points in the LEED system
The new Pilot ACP – "Legal Wood" is applicable for LEED v3 system (2009) and v4 (2015).
In the LEED v4 system, this alternative method of verification will take place as application during the pilot phase under Credit MR 3, "BPDO – Sourcing of Raw Materials." The Pilot ACP – "Legal Wood" may be used for Option 2: "Leadership Practices Extraction."  In total, 25 percent of all materials will be examined, based on the cost of Option 2. A certificate according to Standard D7612-10 (SFI, ATFS, CSA, PEFC, FSC) can contribute to achieving the point.
In the LEED v3 System – Credit 6/7 "Certified Wood" can be used as an alternative to FSC certification for testing purposes, thereby achieving a point.
We are happy to assist you and help you classify your products according to LEED criteria. >> contact