10.10.2016 REACH is the European chemicals regulation concerning the registration, evaluation, authorisation and restriction of chemicals. A point can be achieved in the LEED system by demonstrating that products meet REACH criteria.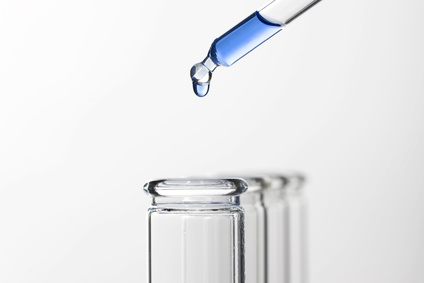 Image: © shoot4u – Fotolia.com
The REACH European chemicals regulation
REACH is an acronym for the "Registration, Evaluation, Authorisation [and Restriction] of Chemicals." In force since 2007, the regulation seeks to make the production and use of chemicals safer. It is one of the most stringent regulations for chemicals in the world. In particular, SVHCs (Substances of Very High Concern) require strict approvals according to REACH criteria. These include substances classified as the following (or classified with characteristics similar to SVHCs):
Carcinogenic,mutagenic or reprotoxic
Persistent, bioaccumulative and toxic (PBTs)
Very persistent and very bioaccumulative (vPvBs)
REACH and SVHC in the DGNB and LEED systems
In the LEED Materials and Resources Credit "Building Product Disclosure and Optimization – Material Ingredients," a point can be scored for supporting documents in accordance with REACH. In order to achieve the point, 25 percent of all materials used (based on the cost of all materials in the construction project) must be certified by REACH or, alternatively, certified according to GreenScreen or Cradle to Cradle.
To achieve quality level 4 in the DGNB Criterion ENV 1.2 "Risks to the Local Environment," the proportion of SVHC in plastic products must be less than 0.1 percent.
We are happy to assist you and help you classify your products according to DGNB and LEED criteria. >> Contact