24.10.2016 Biocides are pesticides often found in everyday products but are also used in building materials. These substances conceal hazards to both humans and the environment. In the DGNB's certification system, only permissible active ingredients in certain building products may be used. In the interior of residential buildings, even permissible biocidal products are completely prohibited.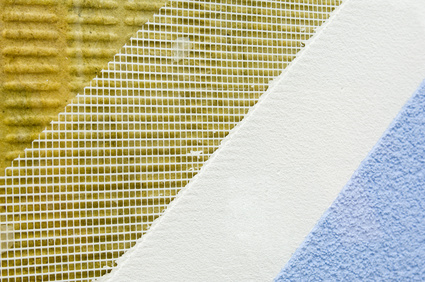 Image: © Alterfalter – Fotolia.com
Risks to humans and the environment from biocidal products
Pests such as insects and rats as well as bacteria and fungi are combated through use of biocides. According to the Federal Ministry for the Environment, Nature Conservation, Construction and Reactor Safety (BMUB), these substances are often used in everyday products such as cleaning agents and insect repellents, and are also used to prevent odor in sports and leisure clothing. In construction, biocides are used in wood preservatives, paints, and coatings.
Biocides can be harmful to health and the environment if used incorrectly. According to Directive 67/548/EEC, hazard pictograms on products indicate how biocidal substances can negatively impact our lives. Possible dangers include water-borne hazards, carcinogenic effects, or reproductive toxicity.
Biocides in the DGNB system
The DGNB system considers exterior plasters, facade coatings, floor coverings, and film-coated wood lacquers with regard to biocides. According to ENV 1.2 "Risks to the local environment," it is mandatory that only permissible active substances according to 528/2012 (replacement of biocidal directive 98/8/EC) may be used in products. To meet approval, active substances must undergo an environmental risk assessment and be examined with regard to the dangers they represent. To achieve the highest quality level, biocidal active ingredients are prohibited in indoor areas of residential buildings (exception: pottery preservation).
We are happy to assist you with rating your products in accordance with the DGNB. >> Contact