05.09.2016 The GISCODE groups products with comparable health hazards and their associated protective measures. Certain GISCODE classifications can be used as verification for the DGNB Criterion ENV 1.2 "Risks to the Local Environment" in order to achieve different quality levels.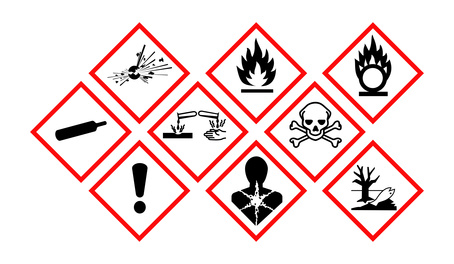 Image: © Scriblr – Fotolia.com
Product grouping in accordance with GISCODE
The abbreviation GISCODE stands for "Dangerous Substances Information System Code," which was developed by the Construction Industry Professional Association (BG Bau). The idea behind it is to classify products with comparable health hazards and their associated protective measures. The following groups are examined by the GISCODE:
Installation materials
Epoxy resin coatings
Surface treatment products for parquet and other wooden floors
Cold-processed bitumen products for waterproofing
Products containing cement
Methyl methacrylate coatings
Polyurethane systems in construction
Anti-corrosion products
Concrete release agents
Concrete admixtures
Wood preservatives
Coatings
Cleaning and care products
Starting this year, the requirements in the classification catalogs for the new, globally-harmonized system for the classification and labeling of chemical substances and mixtures (GHS in German) are available. The GHS regulation introduced new hazard pictograms in addition to the signal words "Danger" and "Caution." The previously used R phrases (risk phrases) and S phrases (safety phrases) have been replaced by H phrases (hazard statements) and P phrases (precautionary statements).
GISCODE in the DGNB System
For various products, evidence must be produced via the classification according to GISCODE in the DGNB criterion ENV 1.2. "Risks to the Local Environment."
For installation materials and auxiliary materials for coating surfaces, PU/SMP/PMMA/EP products, concrete release agents, coatings for wood surfaces, roofing and waterproofing, various quality levels for each product can be achieved by obtaining the GISCODEs.
For example, for the use of barrier coatings, floor resins and sealing under tiles, GISCODE D1, RE0, RE1, RU 0.5 or RU 1 may be used to achieve the required quality level 3. Alternatively, the EMICODE EC 1 can be submitted. However, to achieve the highest quality level 4, the GISCODE is not sufficient; the EMICODE must be supplied as proof.
We are happy to assist you and help you classify your products according to the DGNB criteria. >> Contact